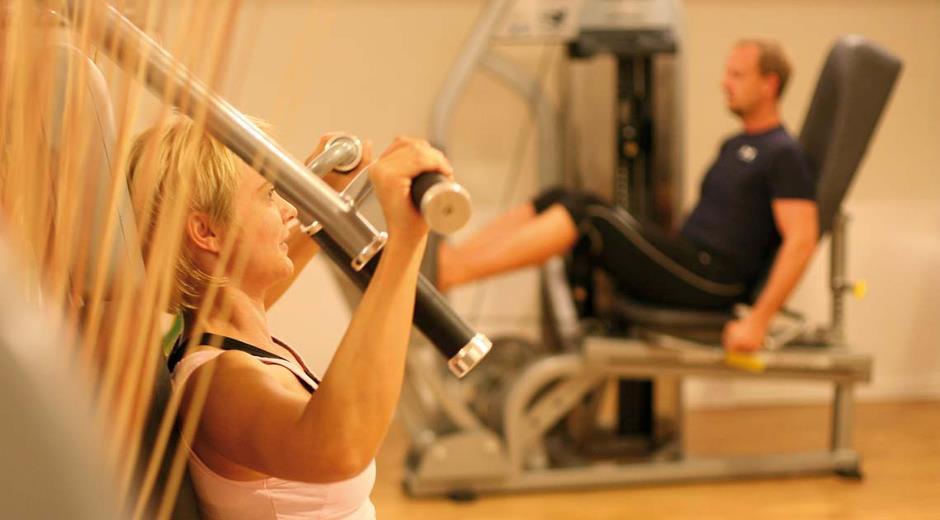 Fitness
Get in shape at Dayz Seawest Nymindegab
Whether you're looking to maintain your shape or want a more active lifestyle, the modern fitness centre at Dayz Seawest can accommodate your needs. We've got a large selection of easy to use cardio and weight machines.
Weight machines
Leg press
Abs
Back
Shoulders
Upper back
Chest
Back/wing
Dumbbells


Cardio machines
Cross country skiing machine
Treadmill
Wave (rollerblades machine)
Exercise bikes
All cardio machines have a TV installed.
Prices
Free entry for holiday guests
Price for visitors per day, dkr. 50,-
10 x entry voucher, dkr. 400,-
You must be 16 years or over to be allowed entrance to the fitness centre.