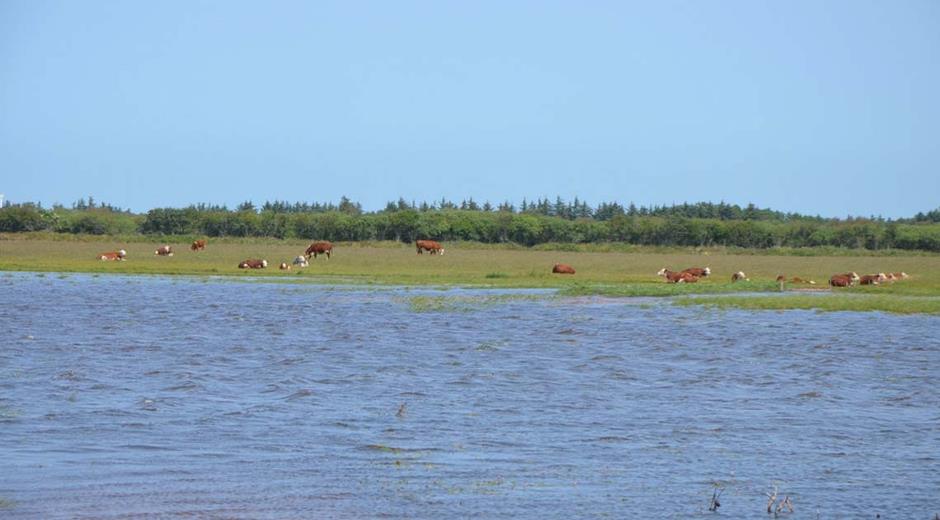 Experience Filsø
The biggest nature restoration project in Denmark.
All the work of trying to bring Filsø back to something reminiscent of the size of the past is, at last, close to an end.
The recreation of Filsø in western Jutland is the biggest restoration project in Denmark. The old dikes have been removed, four great bird islands have been established and the lake area is rapidly filling with water.
Originally Filsø was the second largest lake in Denmark with a size of more than 2000 hectares, but twice has the lake been drained and reduced considerably in size. The new owner of Filsø, Aage V. Jensen Nature Fond, decided to do something about this, and through a grand project the area will be transformed to a lake of 900 hectares and 300 hectares of meadows, grass fields and marshes.
Filsø was officially opened in October 2012.