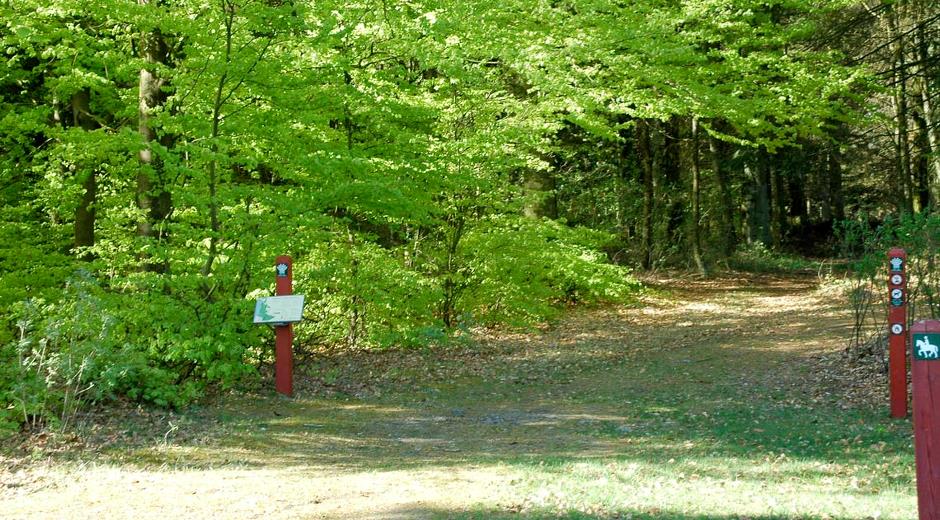 Hiking in western Jutland
Among treetops on sandy ground at Dayz Seawest Nymindegab.
A hike through the treetops of old oaks - it sounds like a fairytale, but in the leafy dunes by Kærgård you can get this unique experience.
Hundreds of years ago the sand drift covered the oak forest. In the struggle for light the treetops grew up above the sand. Today you can walk among the dunes in the same height has the treetops of the oaks. It looks like an oaken shrubbery, but not far underneath the dune the roots of the trees find their nourishment.
In May the oaks bloom. From the tallest of the dunes you can see that the shrubbery suddenly gets bright green colours in various stages. This is where you can sense the individual oak tree tops.
Gråmule Bjerg is the highest dune in the area. From here you cannot just see the whole oaken shrubbery you can also see the ocean. If the sun is shining you can take a magnificent rest on your hike among the shrubbery. When the strong western winds are blowing you can really feel and see the power of nature from here. Nature lovers can get a varied hike in the leafy dune. There is also a twisting sandy path which goes all the way to the beach.
Facts
Gråmule Bjerg is 30 metres tall and you can see much of the ocean and heath from here. You can have a picnic at the parking lot by Kærgård or at the nature camp by Blochsgård. Barbecues are found at both places.
Be aware that it is prohibited to bathe along the beach of Kærgård Klitplantage