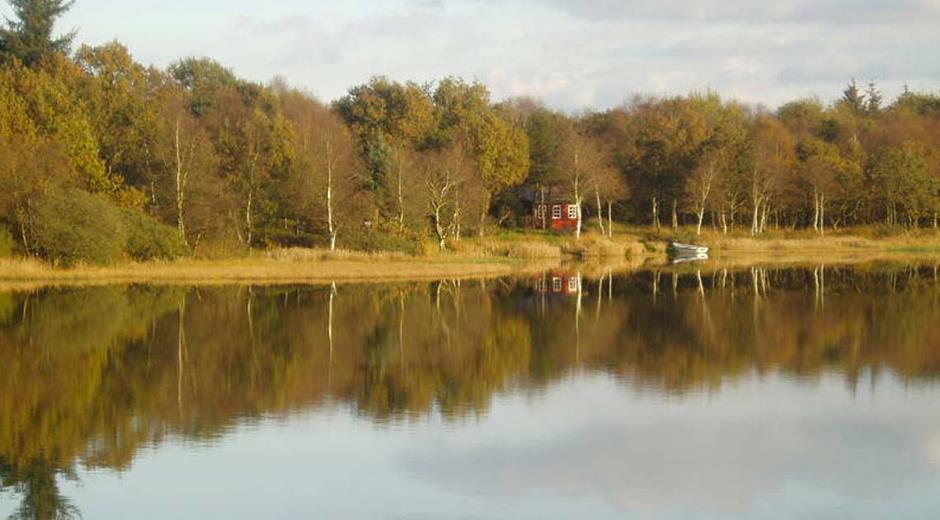 A special lobelia lake in western Jutland
At the sandy heath southwest of Grindsted you find a freshwater lake in scenic surroundings: Kvie Sø (Lake). It is circle round and made of mineral water.
Conservation Lake
Kvie Lake is protected. It is a lobelia lake – that is to say nutrient depleted. There is no stream coming into the lake, so it is its own ecosystem. In the lake the rare plant "yellow-green isoetes" grows.
A walk around the lake
The walk around the lake is 2-3 kilometres and thus perfect for a hike. Follow the ready-made paths and experience the surrounding nature and the nearby Pølmosen. You will also find a great playfield by the lake shore. The adults can sun bathe in the grass or enjoy refreshments at the terrace of The Pancake House.
Cano, kayak and angling
Bring the whole family together for a nature experience in canoes at Ansager or Varde Å (brook).
It is not permitted to fish in Kvie Lake, but the surrounding area offers a paradise for anglers. Here you can find many fishing lakes, besides the brooks of Ansager and Varde.
Information:
Try The Pancake House by Kvie Lake. Here you can choose between more than 50 different pancakes of Dutch traditions. You can also bathe in Kvie Lake from the small beach near the parking lot by The Pancake House.