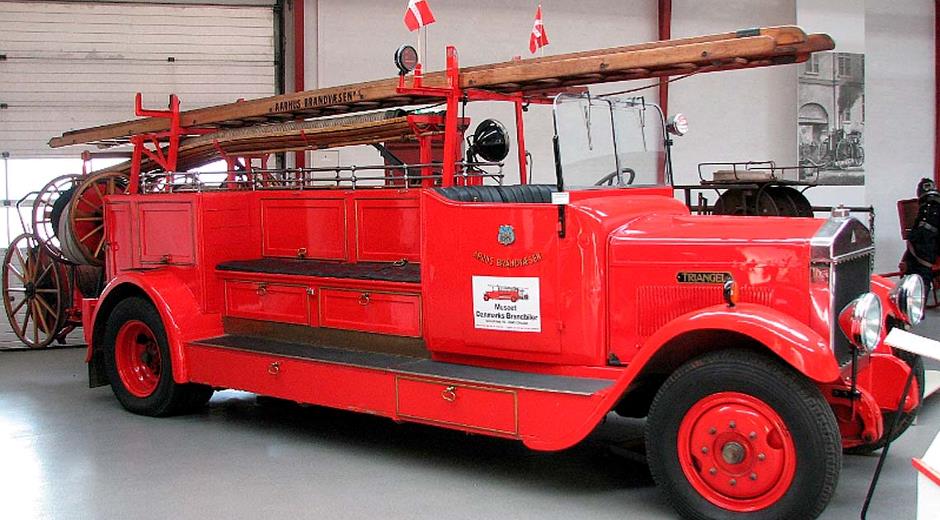 Museums
Around Dayz Seawest Nymindegab.
Nymindegab Museum (5 kilometres)
Vesterhavsvej 294, 6830 Nørre Nebel
A small and unique museum for both young and old.
Via paintings you gain a great insight to the history, and outside you find a playground and you can try "old games".
Live museum
Ringkøbing-Skjern Museum is not just one, but 14 different museums and location sites in Ringkøbing-Skjern municipality by Ringkøbing Fjord. The museum is an "eco-museum", which conserve local buildings, monuments and things worth seeing with respect for the original cohesiveness. The whole museum is bound together by an extensive pathway system with lots of experiences and activities in the scenery of western Jutland.
Armour and Fire Engine Museum (24 kilometres)
Industrivej 18, 6840 Oksbøl
The Armour and Fire Engine Museum is the world's largest museum of its kind and comprehend the world's biggest selection of triangular fire engines as well as horse-pulled and hand-pulled fire engines going back to app. year 1800. The museum's collection is so extensive that it has been recorded in the Guinness Book of Records...
The House of Fishing in Hvide Sande (27 kilometres)
Nørreagde 2B, 6960 Hvide Sande
The aquarium and museum, The House of Fishing, has the purpose to run a museum of our time for the local area, the fishing harbour and Hvide Sande. The House of Fishing tells the story of how Hvide Sande came to be and the fishery, which has evolved since the time when the boats were hauled onto the beach.
The Danish Airplane Museum (39 kilometres)
Lufthavnsvej 1, 6900 Skjern
´The Danish Airplane Museum measures 7600 m2 and is a modern and live airplane museum with 50 Danish and foreign aircrafts from year 1911 to 2000, for example, gliders, veteran airplanes, fighters and helicopters.
Fisheries and Maritime Museum in Esbjerg (42 kilometres)
Tarphagevej 2 6710 Esbjerg V
At the Fisheries and Maritime Museum you have the opportunity to engage yourself in the permanent exhibitions of fishery and maritime or enjoy some peace and quiet in the great aquarium hall, where you can see the saltwater fish from the Danish waters and even touch some of them. Outside you can experience the maritime environment in the open air exhibition and the kids can have fun at the playground. No matter the weather it is exciting to explore the Fisheries and Maritime Museum in Esbjerg and at the same time experience the beautiful view of the entrance to Esbjerg Harbour.