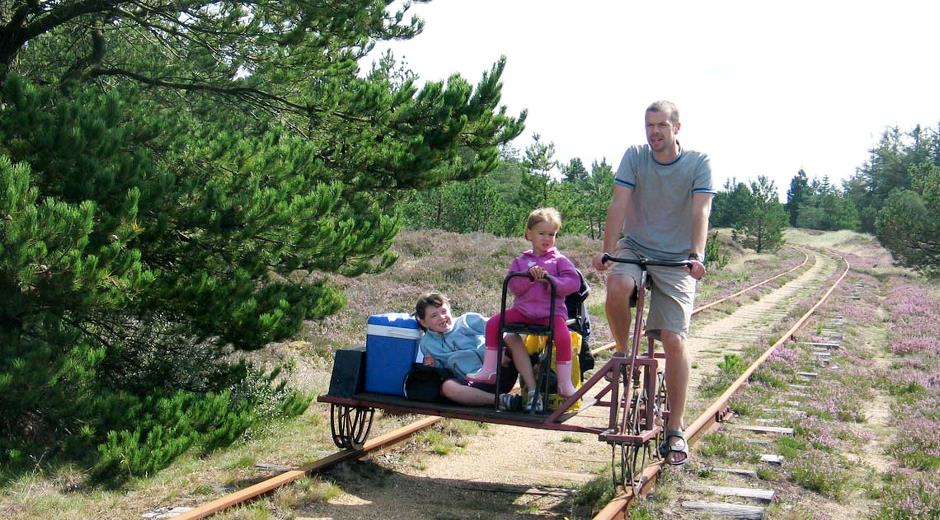 Try out Rail Bikes
While visiting Dayz Seawest Nymindegab.
Between Nr. Nebel and Nymindegab you find a trip on rail bikes 8 kilometres' long, which you can try.
In the old days the rail master took at trip on the rails with his rail bike to make sure everything was as it should be before the train came thundering by. Choose a clear day and enjoy a cosy trip through forests and heaths and experience the nature in a brand new way.
There are cosy stops along the way.
Statoil
Vesterhavsvej 19
6830 Nr. Nebel
Tlf:
75288733