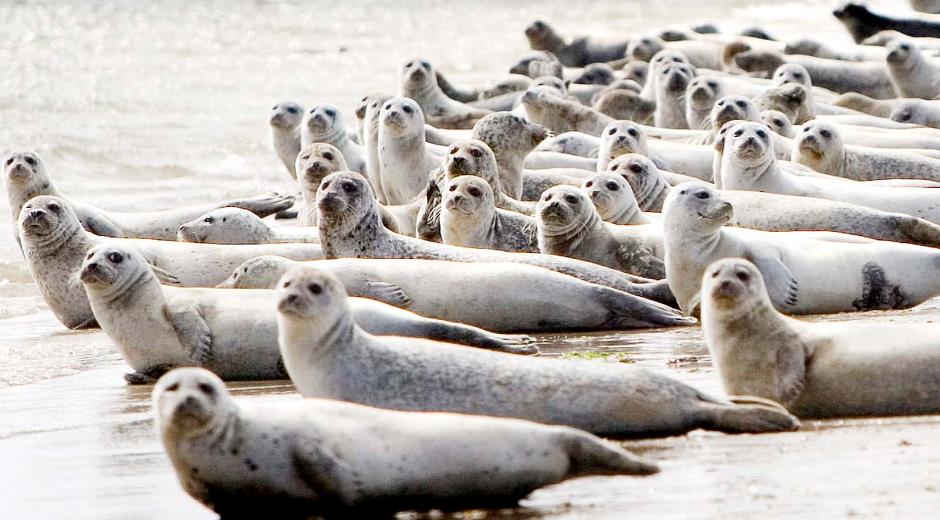 Seal safari
Give each other a great nature experience.
When you stay at Dayz Seawest Nymindegab there is plenty of opportunities to experience the greatest predator of Denmark, the Grey Seal. The grey seal is a permanent resident of Vadehavet (tidal flat) in the south and Ho Bugt in the north.
Jump on the ferry to Fanø on a seal safari from 2nd July to 31st August, app. 1 hour's drive from Dayz Seawest Nymindegab.
Read more at faergen.dk
You can also experience the grey seal at Koresand, which is a sand hill covering 20 km2 and it can be visited when the tide is low. Koresand lies southwest of Mandø, in the middle of Vadehavet, app. 80 kilometres from Dayz Seawest Nymindegab. The trip to the sand hill is made via tractors.
Depending upon the time of year it is possible to find amber, bathe and see the seals. It takes app. 2 hours, find out more here