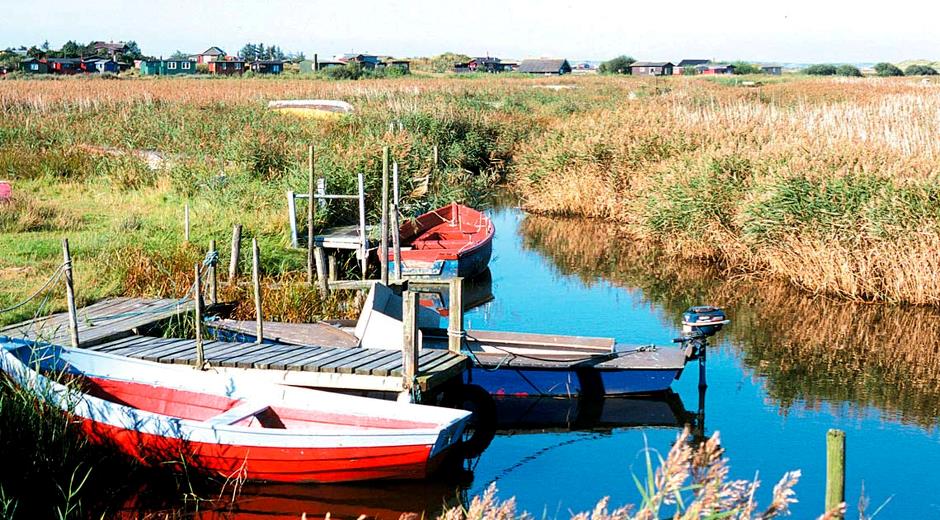 Tipperne
One of the most important bird reservations of Denmark.
As one of the most important bird reservations in Denmark it is absolutely worth a visit - and it is only a 10 minutes' drive from Dayz Seawest Nymindegab.
Tipperne is a young scenery - only a few hundred years old – and so flat that the eye can see right across Ringkøbing Fjord without problems.
Tipperne, together with the shallow water grounds around the peninsula, is a resting place for thousands of waders, ducks and geese. From April to September the migration of the waders is at its highest, thus the sky can at some points be completely black from all the waders, like sandpipers, lapwings, ruffs, avocets, common redshanks, Eurasian curlews, bar-tailed godwits and golden plovers. In March and April and again in September and October the ducks arrive to rest. The most common are teals, Eurasian wigeons, mallards and Northern pintails. In the autumn and especially in the spring many geese can be seen, for example, Brant geese, greylag geese, pink-footed geese and barnacle geese. In the winter common mergansers, common goldeneyes and mute swans can be seen.
If you travel by car you can follow the road all the way to the parking lot by Tipperhuset. You cannot stop along the way and it is forbidden to walk on the marshes along the road. In this way the birds are not disturbed very much. In addition to the big bird tower by Tipperhuset there is an exhibition about Tipperne.
It is possible to go for a walk along the natural path which is almost 2 kilometres long and starts at the bird tower.
Remember a pair of binoculars...